Melons Cubed. No, seriously.
I know this isn't super 'natural.' At least- not in appearance. But it's so awesome, right!? I think we should always change things up! It's fun. If they could find a way to make a natural purple watermelon, that would be even better. Go check out the article for more info!
P.S. Way to create a supply that creates a demand, Panama! Capitalism is the mother of invention, apparently.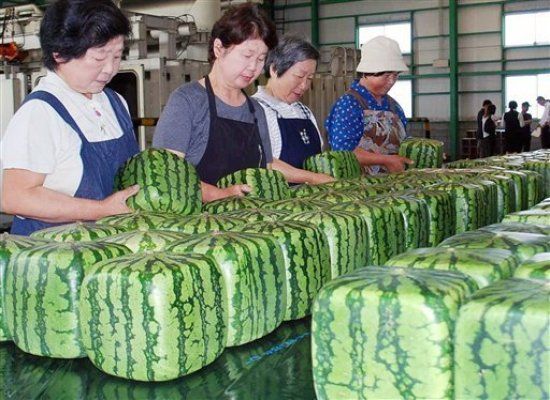 source